4-Channel-Dosing-System
Expandable up to 8 channels
Magnetic Stirrer
Stirring Interval: 120 sec every 30 min
& before each dosing process
Backflashing (backsiphonage)
VIDA-GT Series only
Menu-Languages
German, English, French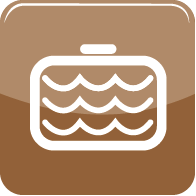 Dosing volume
1-1999 ml/Channel for each dosing
Dosing times
Adjustable: 0-24 hours
Dosing accuracy
ca. +/- 2% after calibration
Dosing intervals
Periodically: 1-30 days / 1-24 hours
6 individually programmable dosing per day and channel
Individual programming of weekdays

The ARKA VIDA-GT
The result of superior advancement.

Without compromise.
Pushing conventional limits. Re-defining aquarium care.
The 4-channel VIDA-GT dosing unit combines the simplicity of aquarium care, thanks to an integrated magnetic stirring unit and automatic hose emptying. The result: unprecedented convenience for perfect aquarium care that redefines the concept of an "automatic" dosing unit.
Magnetic stirrer and hose emptying. Selected to explore new avenues.
Whether bacteria solutions or water conditioners, trace elements or liquid feed suspensions: convenient dosing is at its best when nothing is impossible. The integrated stirring unit with neodymium magnets impresses with the simplicity of automatic dosing. The automatic hose emptying with hose length learning function completes the new definition of "simple".
A marriage of design and everyday suitability.
Strong, clear lines define its design. Large LCD display, high quality ABS plastic, water-repellent protective film, as well as high-gloss surface embody that character that we have selected for our VIDA-GT. Plus stainless steel screws, integrated depot brackets and many more details. Thanks to our efficient manufacturing, the VIDA-GT is a high-quality product at an outstanding price.
The VIDA-GT is more than just a reliable partner for you and your pets. More than just a dosing unit. It is both. Innovative without compromise.